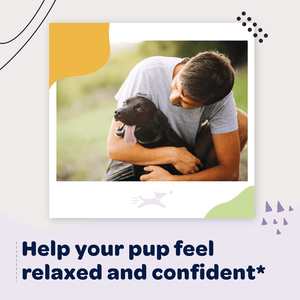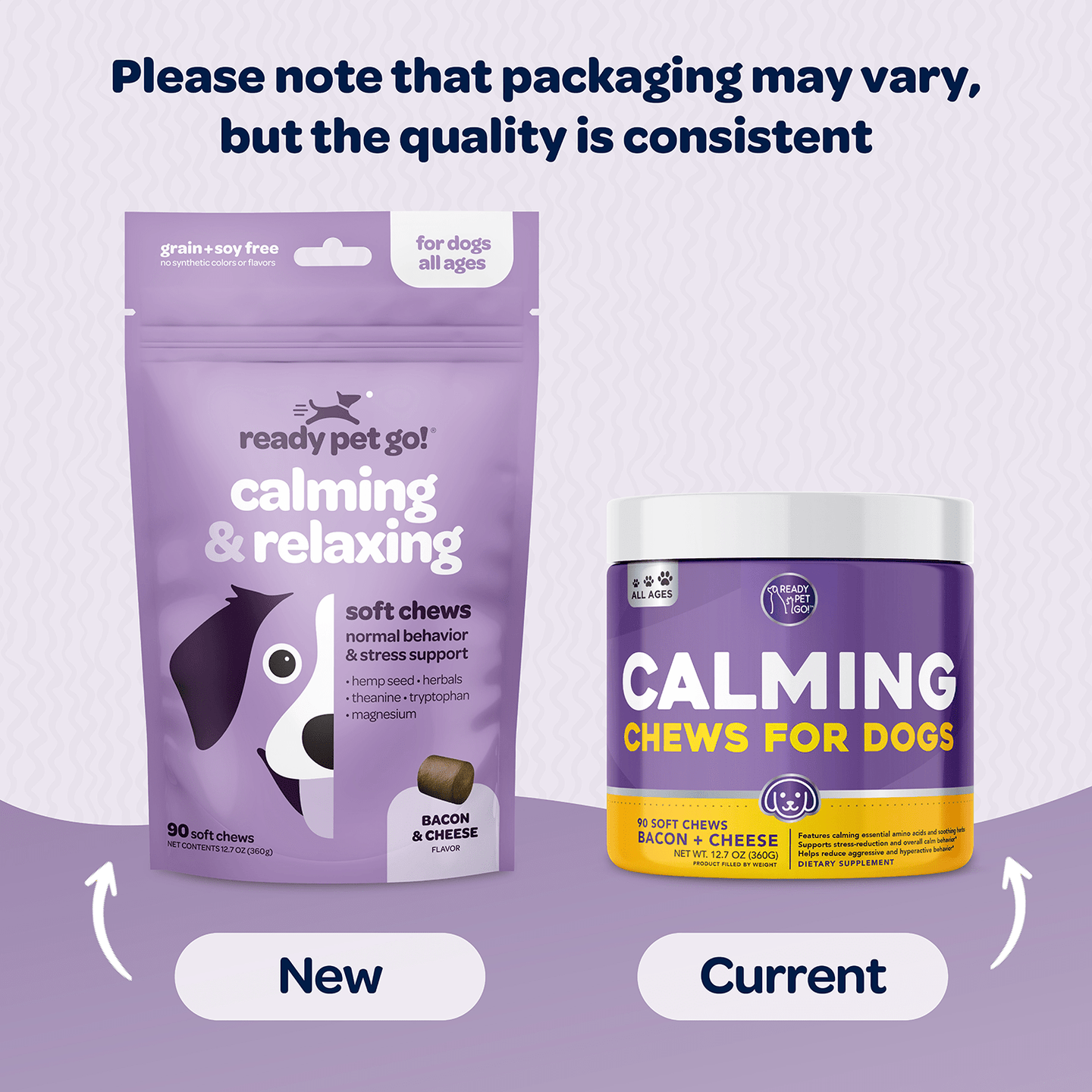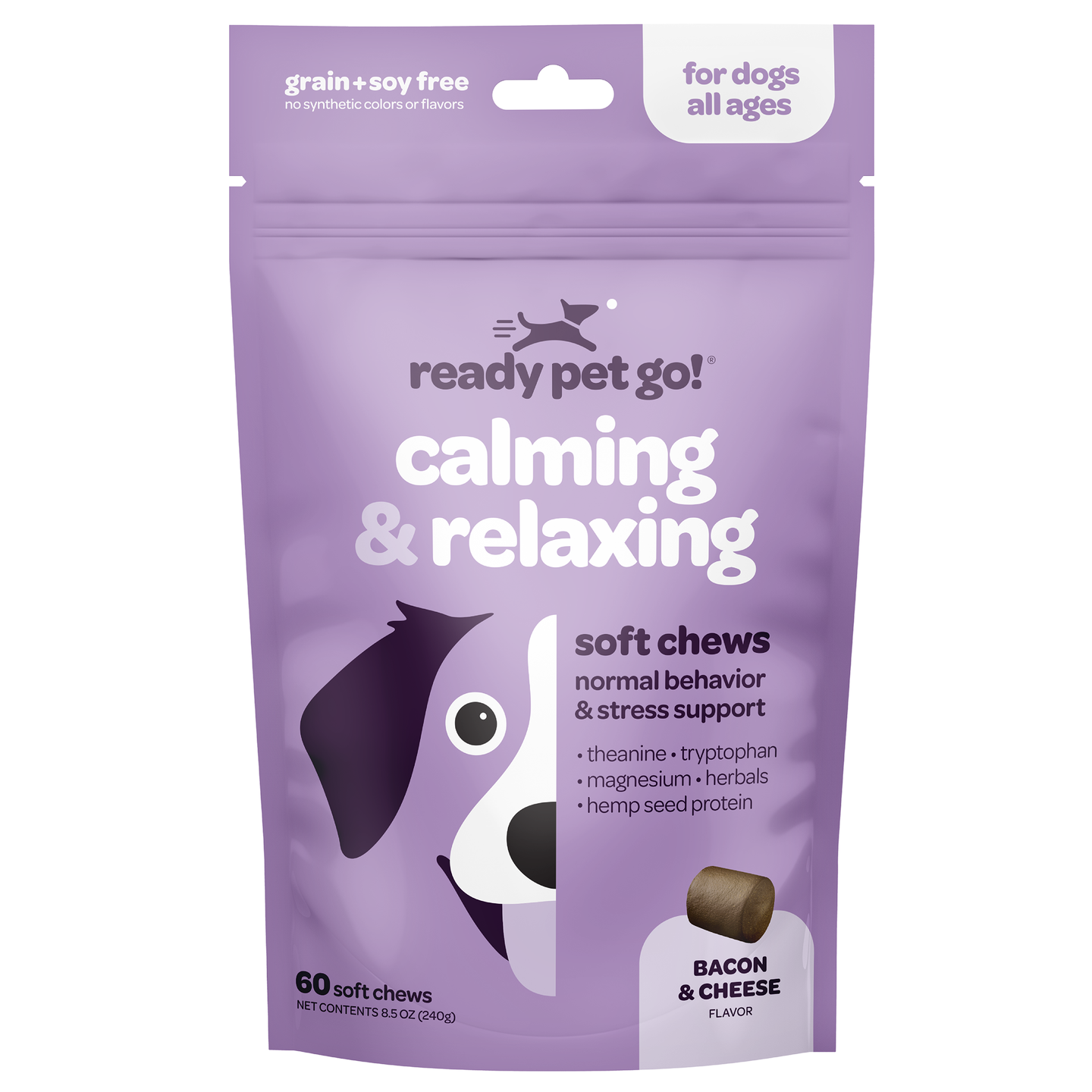 These chews provide your pet with a tasty and fun way to help manage normal stress and feel more relaxed during changes to their routine.
Hemp Seed Powder, Vitamin B1, Chamomile, Valerian Root, L-Theanine, Passionflower, Ginger Root, L-Tryptophan, Magnesium Gluconate
USA Made
Satisfaction Guarantee
Soy Free
Grain Free
Corn Free
Free shipping in the US on orders over $35!
Help them chill with every chew
Separation, new company, and changes in routine can all throw your pet off their groove. These chews help them stay calm and collected.
Ease stress from routine changes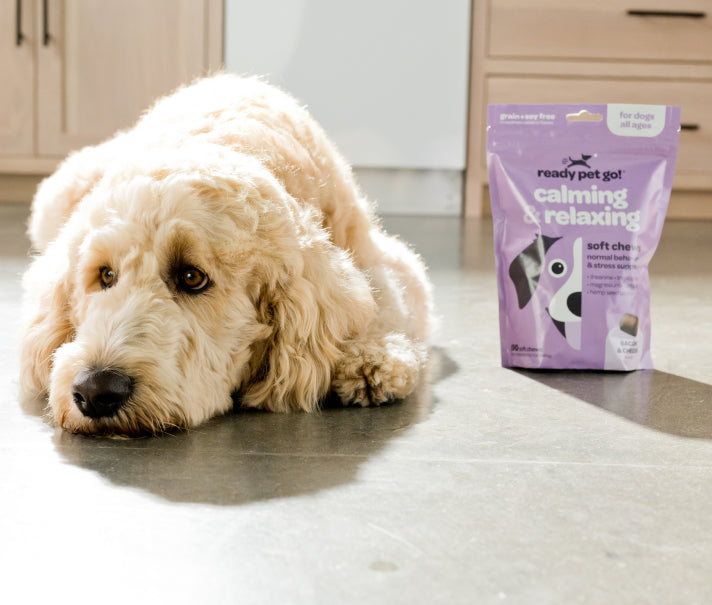 Customer Reviews
Nope.
I have 2 dachshunds, one is almost 7 years old and the other just turned 2 years old. They are anxious for different reasons and I was really hoping these would be a great solution. First off, the 7 year old hates the taste and will only eat them if the 2 year old is around. Second, this did absolutely nothing for either one of them. Shortly after giving them each a treat, they went outside and ran around playing. I've tried again a few more times but nothing seemed to change in their behavior one bit.
Amazing calming chews!
I give these to my dog before a visit with the vet or before the groomer. These keep her calm all the way through even though she doesn't like it. They aslo are perfect for 4th of July fireworks and car trips.
These treats are miracle for dogs with separation anxiety!
My dog has awful separation anxiety, she will cry, chew things up and make a mess while i'm away. But now i give her one of these before our walks and then just before I leave, and she is an angel! She just mellows out and lounges on her bed with her toy. Love it!
My dogs loves the vitamins.
My dogs loves the vitamins.
Both my dogs love this product so much. I will continue buying it.