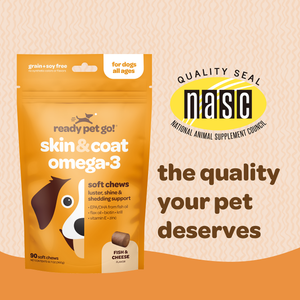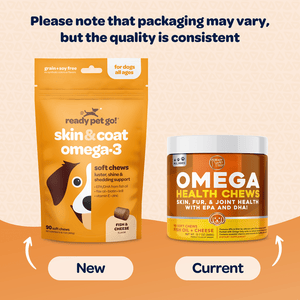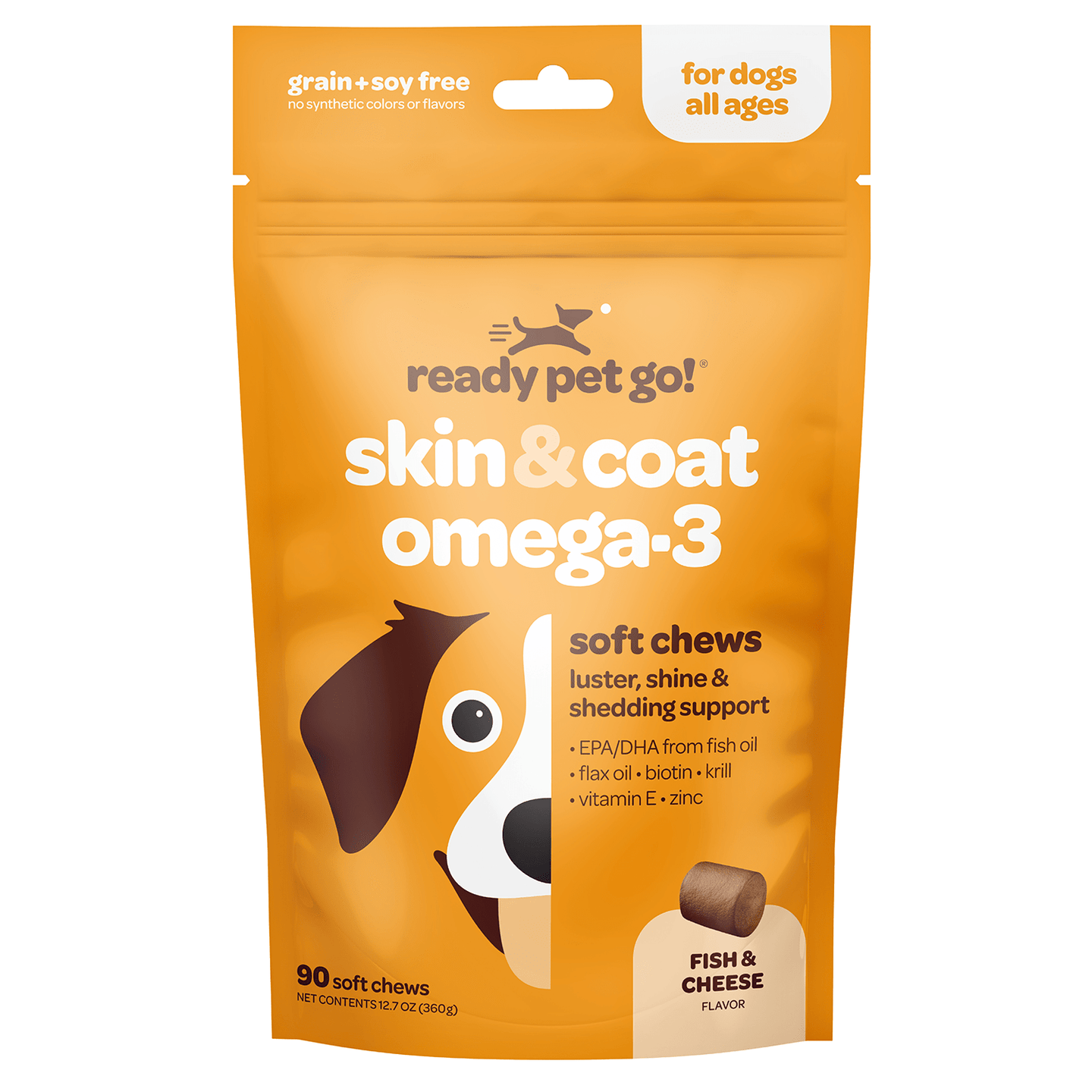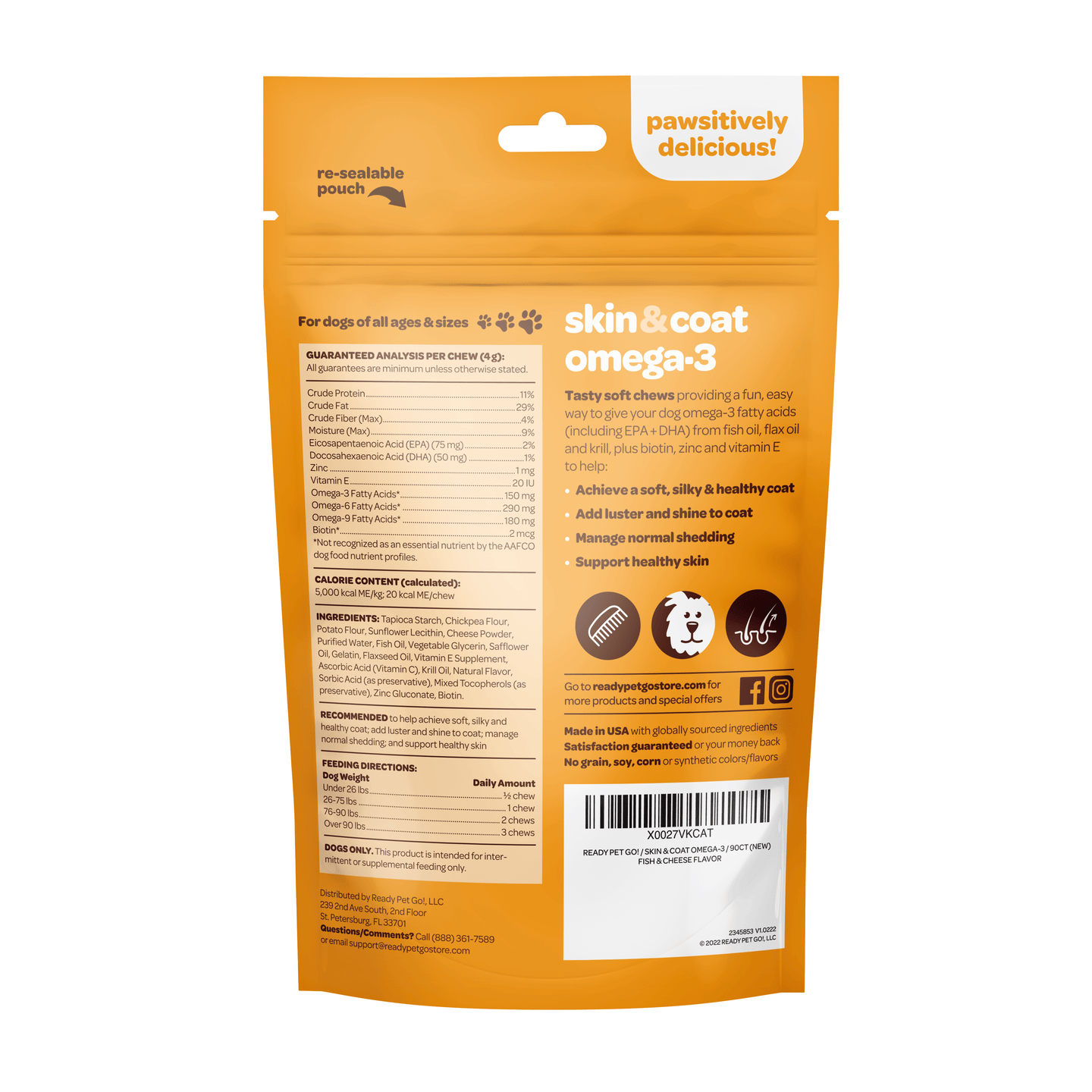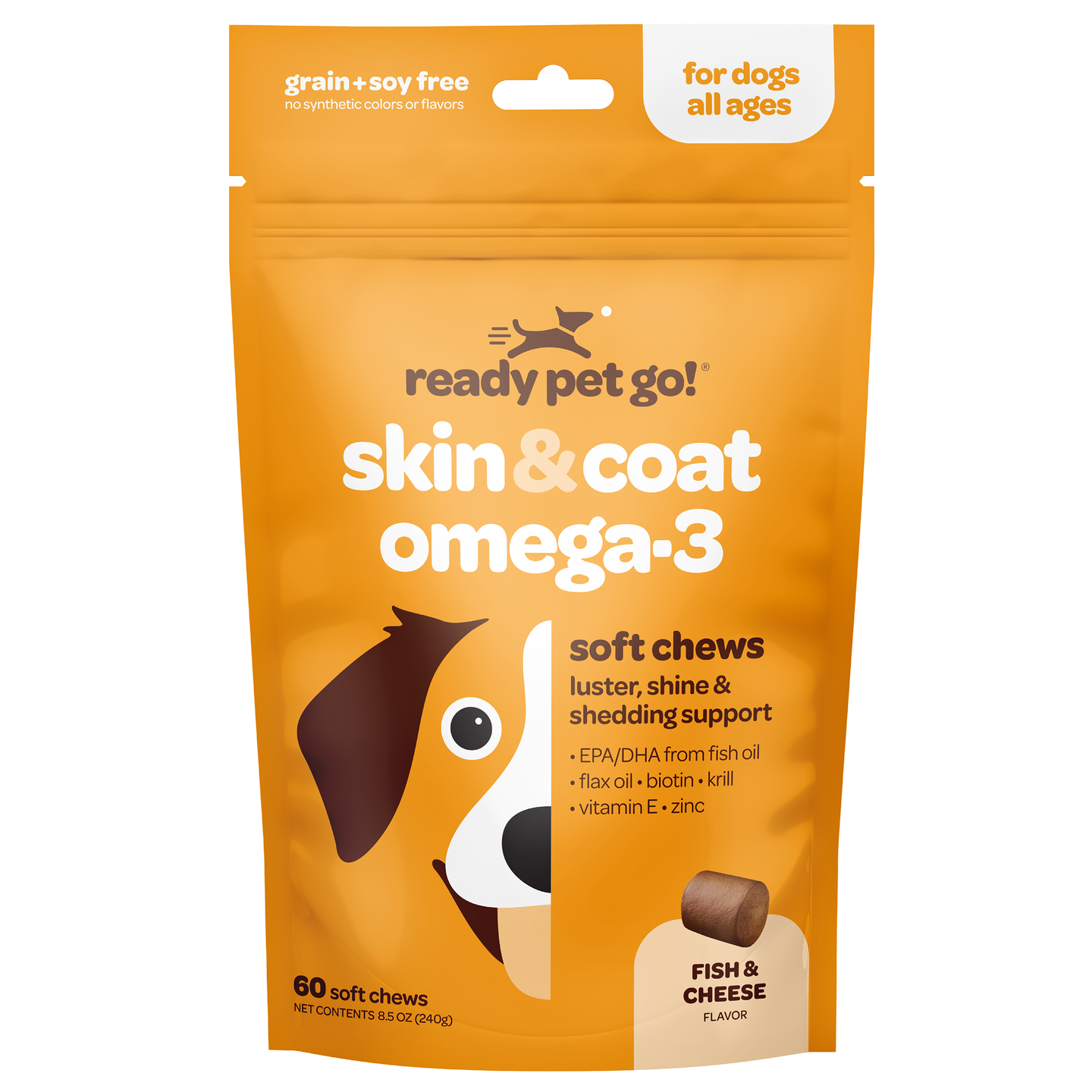 Skin & Coat Omega-3 Chews
Skin & coat omega-3 chews are a tasty way to help your pet get everything they need to maintain healthy skin ad a shining coat!
Sunflower Oil, Fish Oil, Safflower Oil, Flaxseed Oil, Biotin, Vitamin E, Vitamin C, Chickpea Flour
USA Made
Satisfaction Guarantee
Soy Free
Grain Free
Corn Free
Free shipping in the US on orders over $35!
Year 'round coat support
Coat health isn't just about having a shiny, soft coat (although that's a good sign). A beautiful coat starts with supporting healthy skin.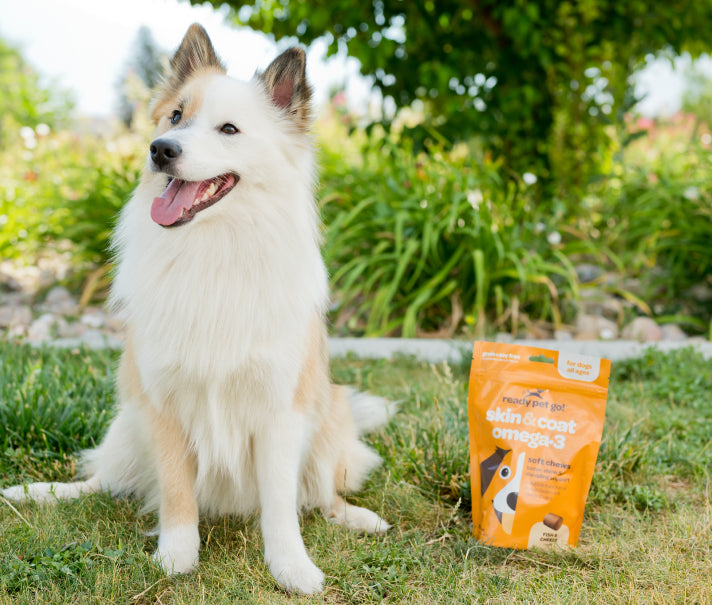 Customer Reviews
Picky dogs
My dogs are quite picky, but they like these omega chews. And I love giving them these quality supplements to keep them in good health.
Dogs love the taste of this great product.
I noticed a change within a week of using this. My dog's fur is shiny and healthy now and he doesn't scratch as much because his sking is not itchy or flaky anymore. This is a great product.
My dog like it
I got it to help our dog's dry skin from living at such a high altitude. Omega 3 offers a wide range of applications. He also appears to recover more quickly after long walks in the Colorado Rockies. He likes the flavor. The morsels are light and fluffy.
Great taste for my dogs
My dogs believe it's a treat, so they eat it without putting it in anything. One of my dogs is 6 years old and has dry skin, and the other is 6 and a half years old and has allergies, so he licks himself raw. My vet recommended this product to me.
Rather disappointing
I was kind of disappointed when I got a one big clump in a jar. Not sure if these really work because I noticed that my dogs' itching and shedding have not been addressed. Before, I used to wrap a clump with cheese to get my dogs to eat them, but now they eat them by themselves.