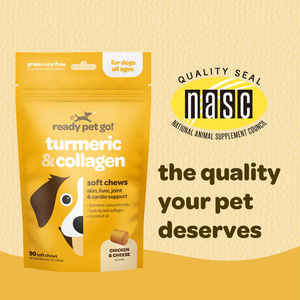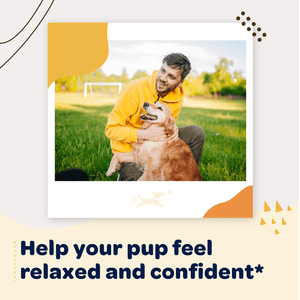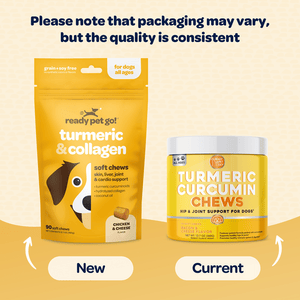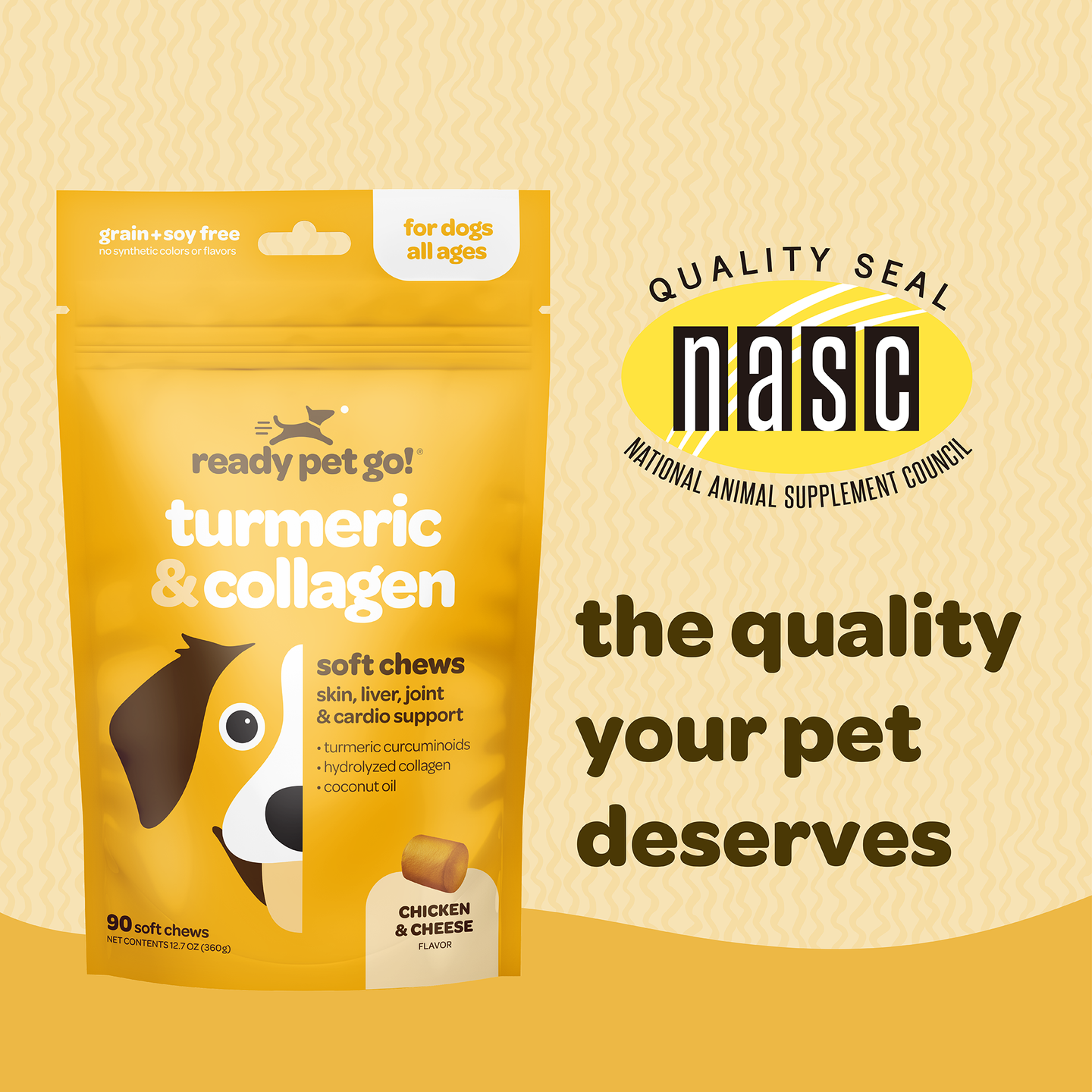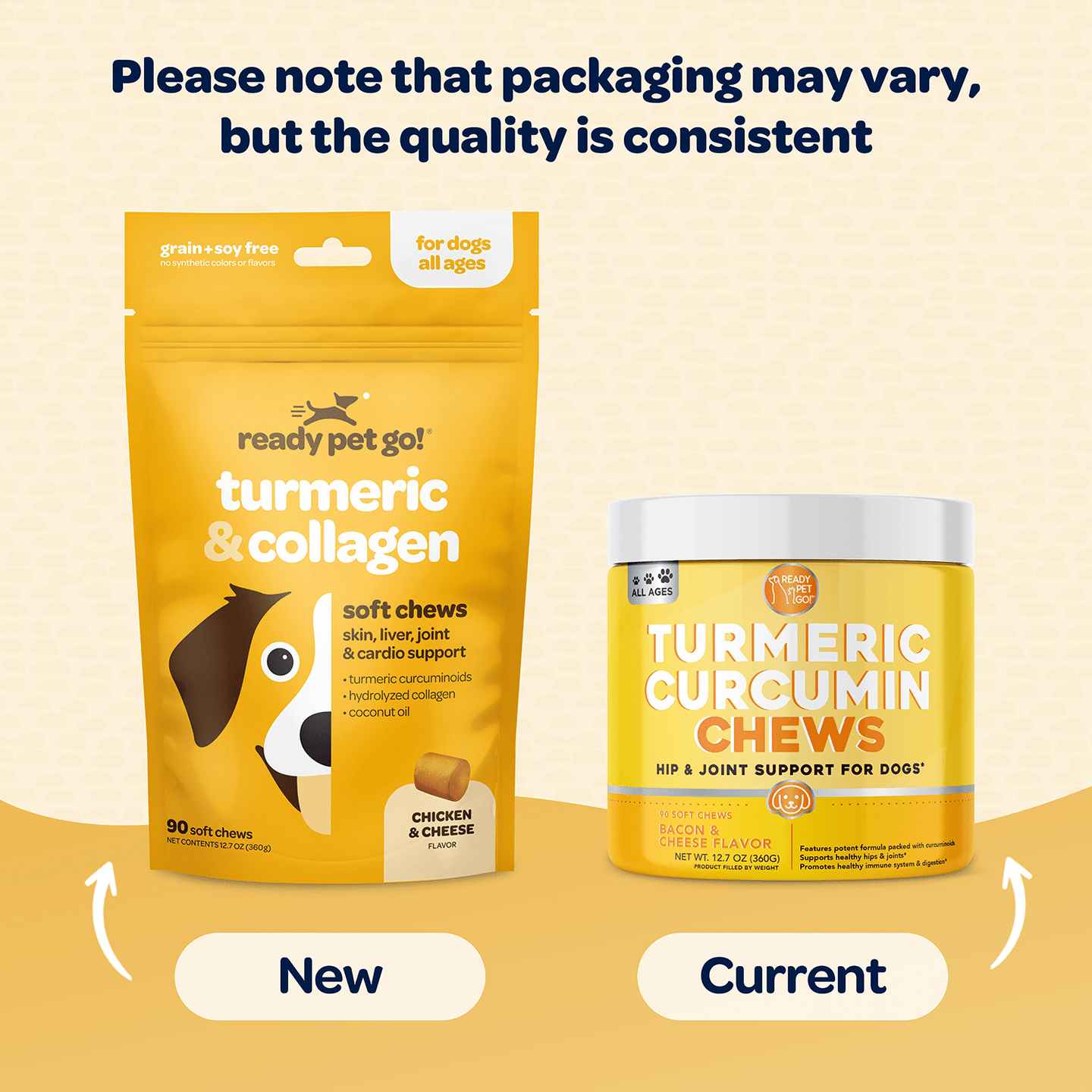 Turmeric & Collagen Chews
Include the benefits of Turmeric in your furry pal's health regimen with these delicious chews!
Turmeric Root, Coconut Oil, Turmeric Root Extract, Collagen, Black Pepper Extract
USA Made
Satisfaction Guarantee
Soy Free
Grain Free
Corn Free
Free shipping in the US on orders over $35!
Tasty turmeric for bones, cardio and more
The uses of Turmeric & Collagen are still being discovered, see how your pet can benefit!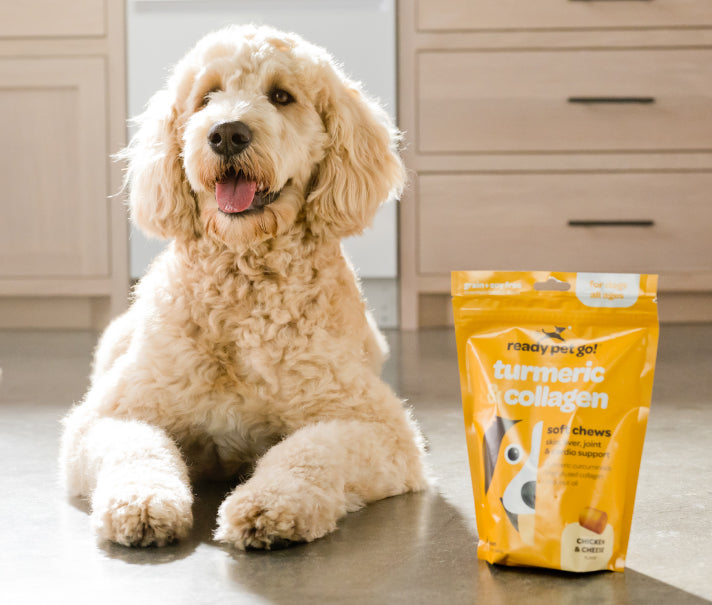 Customer Reviews
A definite MUST HAVE!
I have two older dogs and one dog that has epilepsy. I started giving these to all 3 dogs to help them with joint pains and the epileptic one with less severe seizures. They really work! The older ones play now like they are young and the epileptic dog hasn't had seizures now for almost 3 months. I wish I could get them in a larger container or less price. Nonetheless, I will continue to buy them. I highly recommended!
Fantastic!
My dogs enjoy taking this multi-vitamin! I have noticed a difference in their energy. Great deal!