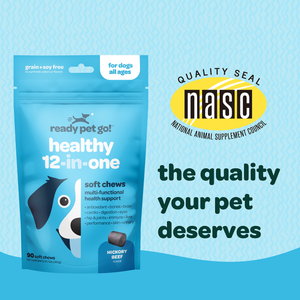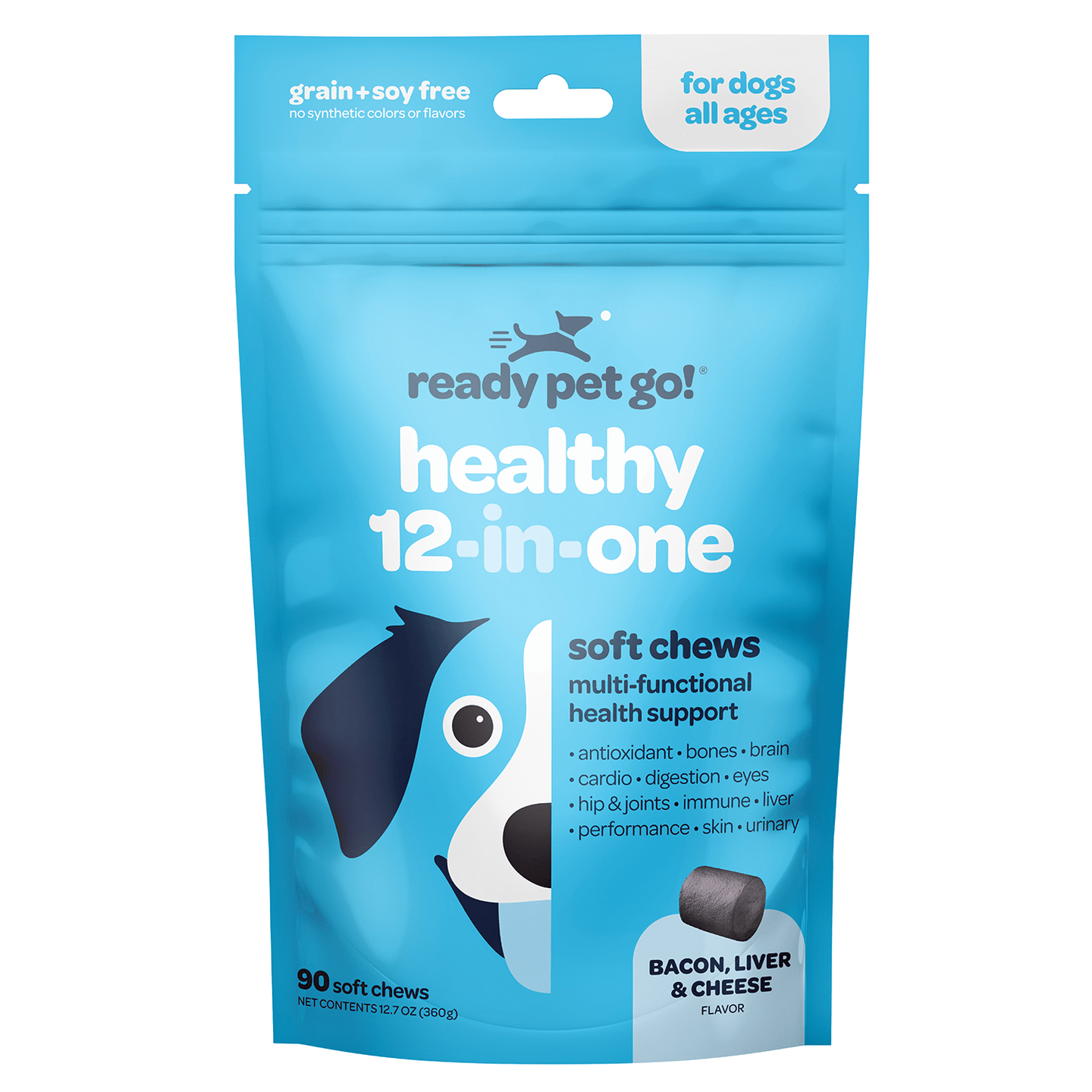 Support a happy, wagging pup from tail to snout with our healthy 12-in-one chew!
Glucosamine, Methylsulfonymethane, chondroitin Sulfate, Vitamin C, Vitamin E, Niacin, Coenzyme Q10, Vitamin B1, Vitamin B5, Vitamin B6, Vitamin B2, Manganese Gluconate, Folic Acid, Biotin, Vitamin D, Vitamin B12, Bacillus Coagulans (Probiotic)
USA Made
Satisfaction Guarantee
Soy Free
Grain Free
Corn Free
Free shipping in the US on orders over $35!
Support your pets complete health
With everything a pup needs, it's great to have one chew that does so much. Make sure that they're getting what they need, the easy way!
Digestion & urinary tract
Customer Reviews
My dogs loves the vitamins.
Both my dogs love this product so much. I will continue buying it.
My dog loves the vitamins.
This product really helped my dog's digestive system.
I highly recommend this!
My dog loves these supplements and goes crazy when it is time to get her "treat".
This product is such great quality.
I have tried other several brands before but they either crumbled or had a terrible smell but my dog loves these vitamins from Ready-Pet-Go. I am happy about that.
My puppy loves these vitamins
My puppy enjoys these vitamins so much. I am so happy about that.