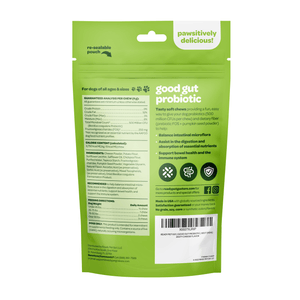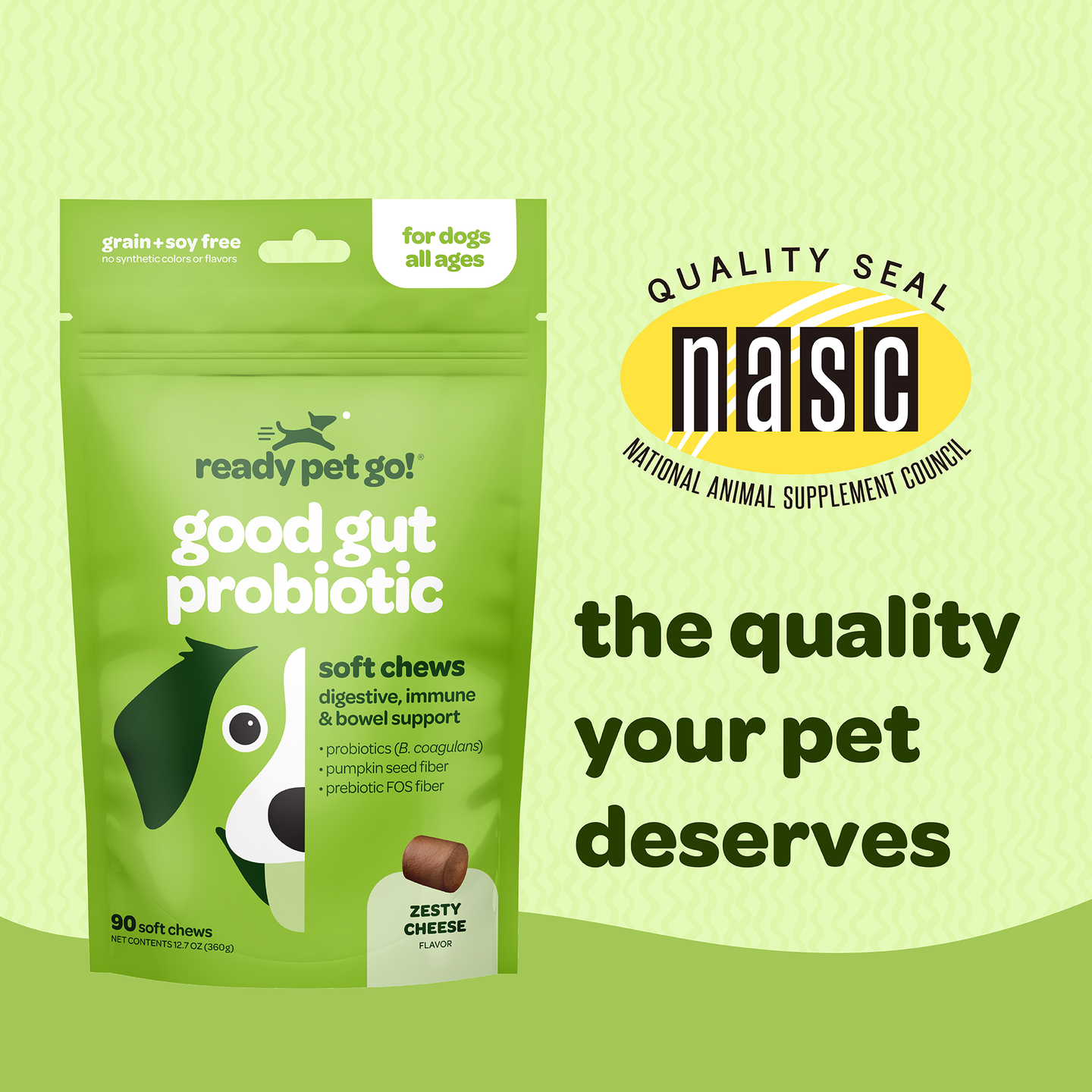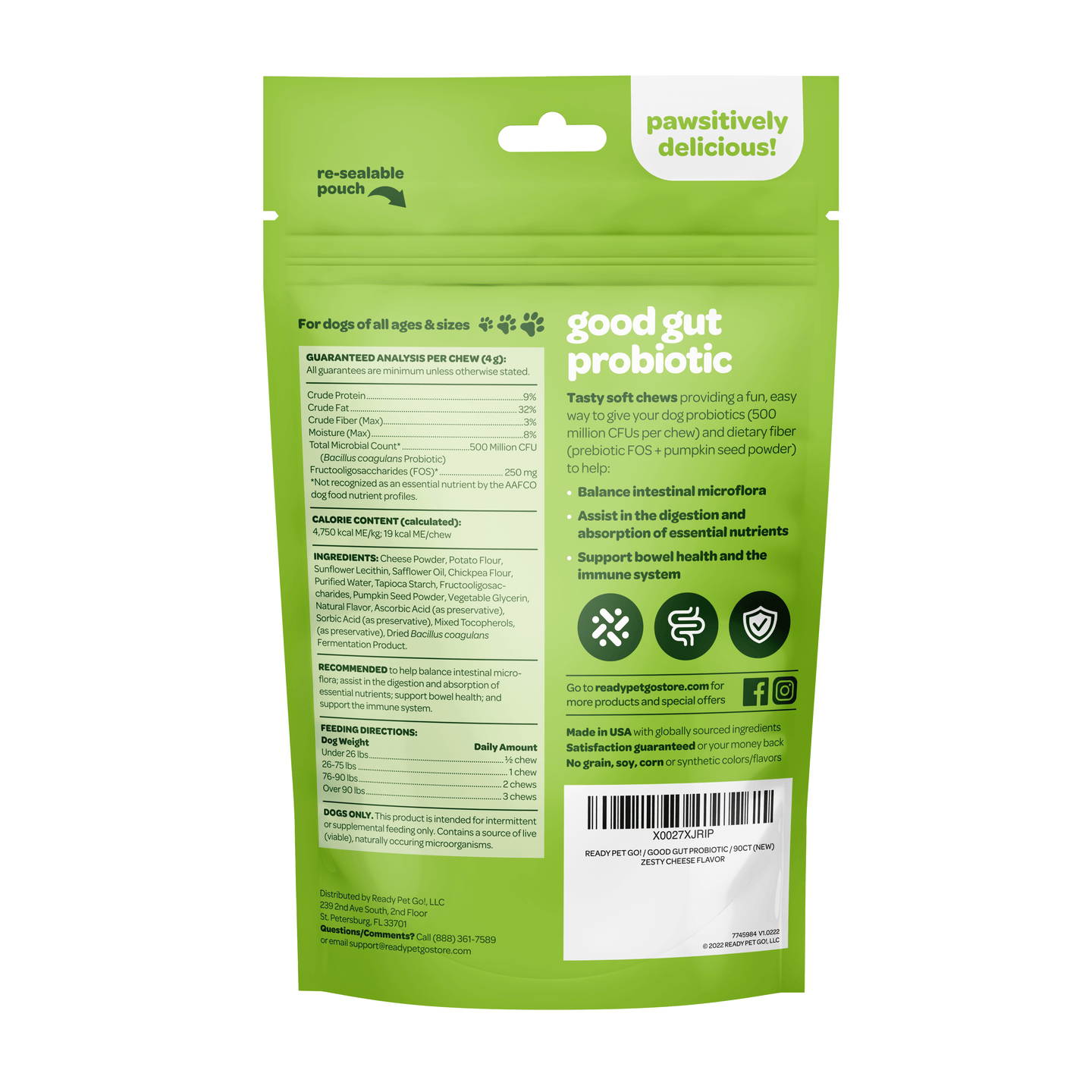 Good gut probiotic helps your pet's health at one of it's core sources: the gut.
Sunflower Lecithin, Safflower Oil, Tapioca Starch, Pumpkin Seed Powder, Dried Bacillus Coagulans, Chickpea Flour
USA Made
Satisfaction Guarantee
Soy Free
Grain Free
Corn Free
Free shipping in the US on orders over $35!
Good health starts with a happy gut
A dog's health is tied to their digestion and gut health, just like humans! Help them feel their best with ingredients for optimal gut health.